Our transportation and distribution scheduling software allows you to optimize your workforce for increased productivity. We work with our clients to determine the ideal solution that will help them better manage working hours, labour costs and give them the actionable insight they need to make important business decisions.
In the transportation and distribution industry, you must deal with a number of compliance issues, union regulations and labour laws surrounding the scheduling of drivers. Drivers must have a certain number of hours off between shifts or may only be permitted to work a certain number of hours per week. Synerion makes keeping compliant simple by alerting you to scheduling changes that may not be in line with local labour laws or will put an employee into overtime.
Why Does the Manufacturing Industry Choose Synerion?
More than 21% of manufacturers in Canada use Synerion's Workforce Management Software. Here's why:
Transportation & Distribution Scheduling Software
Controlling labour costs and improving productivity are high priorities for the transportation and distribution industries. Maintaining competitive pricing, streamlining business processes and reducing production costs are all part of staying competitive within the marketplace. Your transportation or distribution company requires a solution that takes into account the unique challenges of your industry and helps you achieve your organization's goals
Complex Payment Situations
Your drivers may be paid using a number of complex structures, whether you pay them for their scheduled or actual route time, pay per mile or by number of hours worked. Additionally, you may have to factor in alternative pay rates for hazard routes or varying geographical locations. Synerion can automate all aspects of the payroll process to save your organization administrative time and reduce payroll errors.
Transportation Scheduling
You need to have the right drivers in the right place at the right time to distribute loads effectively and keep your business moving forward. You'll get real-time visibility into absences, under-staffing and no-shows so you can make the necessary adjustments before your level of service is affected.
Canada's Most Trusted Workforce Management Software Company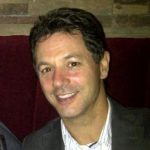 Aside from the great system functionality, the implementation phase was very smooth, and the on-going customer support is awesome.
Iain Morton, Furlani
Some of the great things Synerion can do for Transportation
Savings of up to 5% in operating costs by automating processes, reducing overtime and accurate calculation of working hours.
Synerion's transportation and distribution scheduling platform can integrate with your existing logbook management software technology.
Better budget execution enabled by tracking working hours and their cost by pay periods, as well as by site, profit center, department, and business unit.
Reduced exposure to regulatory risks through proper management of individual and collective employee agreements and compliance with labour laws.
Improved communication through web-based self-service tools for employees and managers, with real-time viewing of information regarding absence requests and shift management.
Management of a variety of employment agreements – global, shifts, flexible time, and others – and their adaptation to regulatory requirements and agreements within the sector.
Report generator and business intelligence system for more accurate trend analysis, planning of labour requirements and costs, as well as flagging of issues that require attention.