The time clock made to provide quality biometrics at an affordable price point 
The Synerion GT4 fingerprint time clock is a modular time clock that is built to fit the needs of any business. The GT4 fingerprint time clock can be configured in number of different options so if you want the clock to support finger biometrics, card reader or using a pin number it can be set up with any of those options.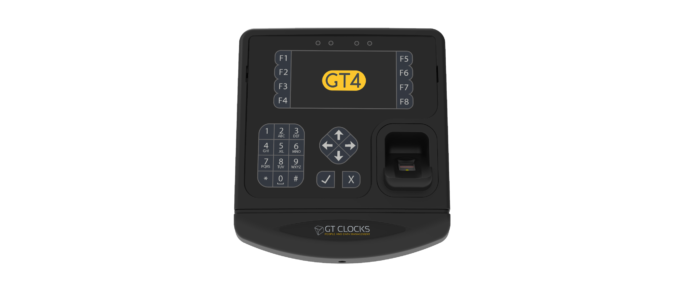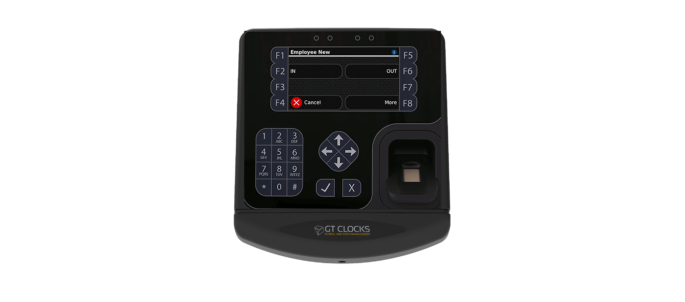 Job Changes
The GT4 fingerprint time clock is perfect for companies that want to track and report on how many hours an employee has worked on a particular job, project or task. when the employee clocks in they can select from a list of jobs that are available  
Rugged Environment Ready
One of the unique advantages of this clock is the ability for it to be used in different environmental conditions. Synerion knows some workplaces can be prone to dust, dirt and/or other environmental factors that can impact the ability for a timeclock to continue to work correctly. that is why the GT4 is built to withstand these conditions so employees can clock in/out without problems. Please ask your Synerion representative for environmental specifications to see if the Synerion GT4 fingerprint time clock is right for your business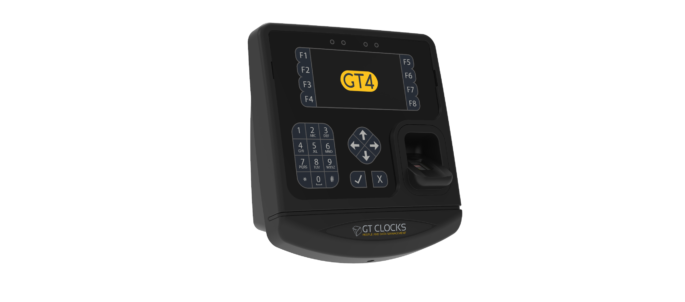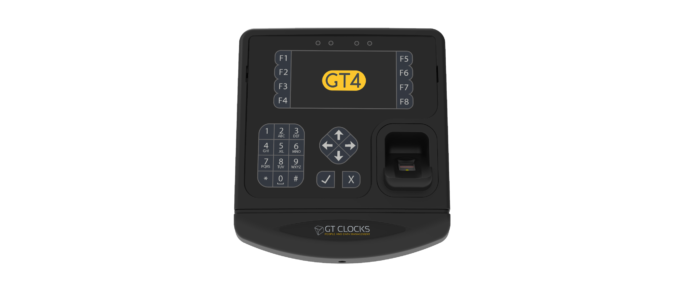 Finger Print Scanner
This time clock can be configured with a number of different modules to fit your exact business needs for clocking in and out.  Fingerprint scanner is a quick way to allow biometric verification making sure you don't have issues of buddy punching.  
Providing Workforce Management for these companies and over 1,600 more!
Continuous updates, clear, powerful reporting functionality and the hardware hasn't had an issue in the 3+ years we've been with Synerion. Very easy and intuitive to use and navigate, both from an admin and user perspective. Very easy and quick to integrate as well. I've recommended it to other businesses and will continue to do so.
Time Clocks that play well with others.
Our software is pre-built to integrate with tons of other applications. If you can't find it on the list, we'd be surprised. But even if it's not on our list, we can talk about custom options.