Spring forward with advanced time clock technology.
Upgrading your time and attendance system to a time clock software solution is one of the best ways to optimize your most valuable asset – your employees. Whether you run a business with just 10 employees or a company of over 5,000, managing your workforce's time and attendance can be a challenge. However, by implementing digital time clock devices & software, you can save time and money while getting a better handle on employee labor.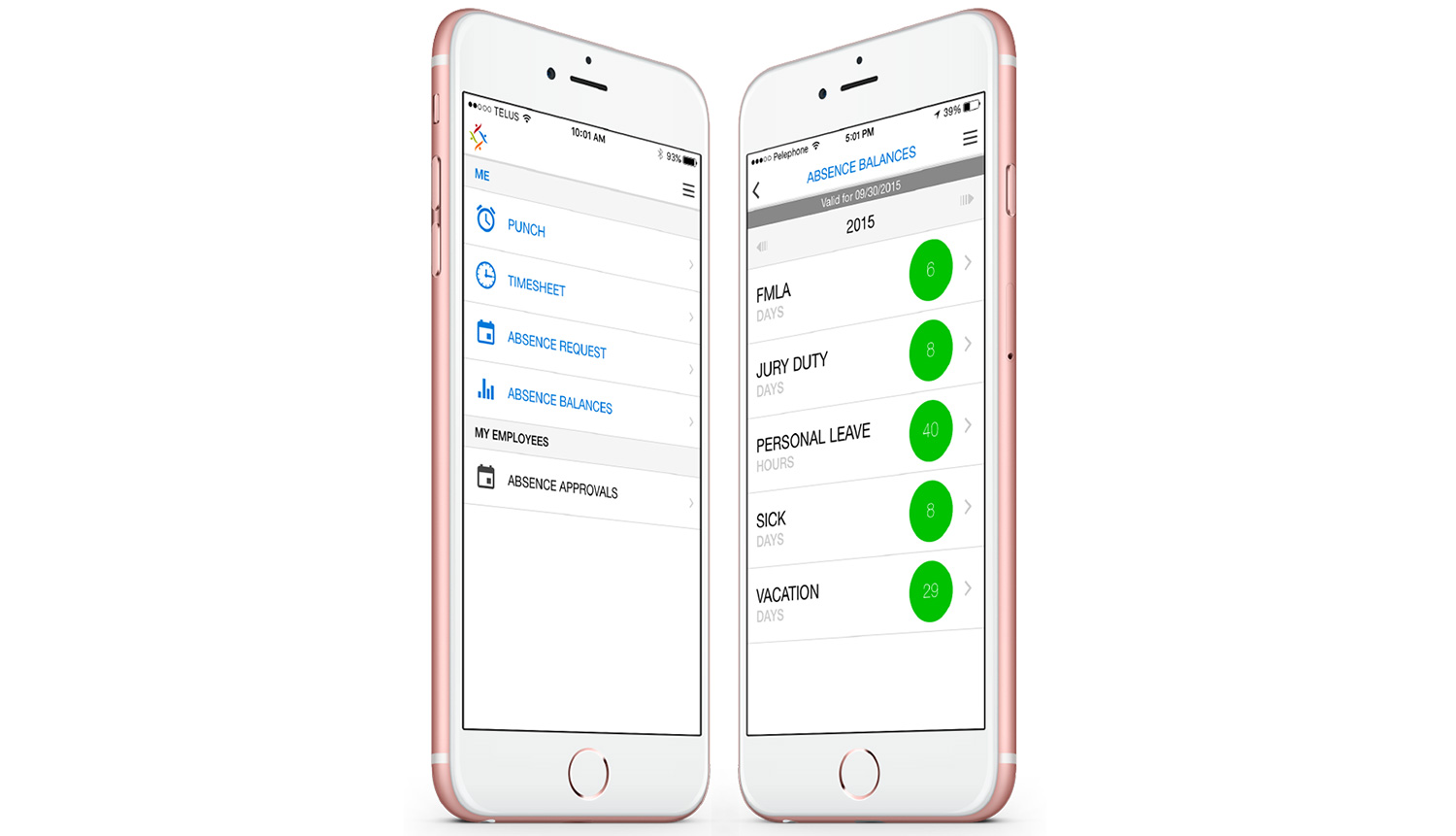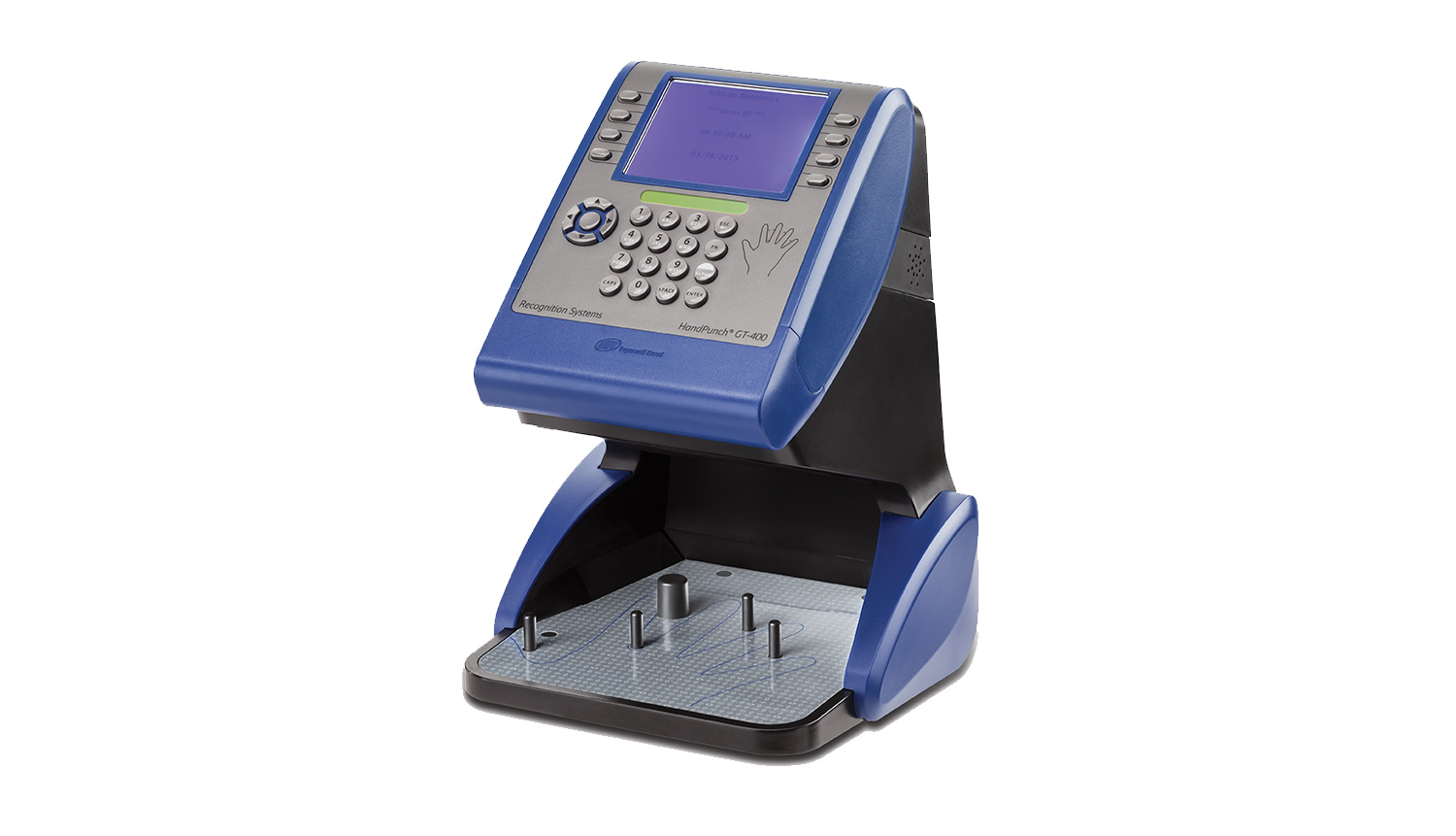 Discover biometric time clocks.
A biometric time clock is an excellent way to eliminate buddy punching and administrative costs related to managing your employees' activity. You are able to collect attendance and job reporting information, track absences and late clock-ins etc. In addition to the high level of security offered by biometric time clocks, they offer unparalleled privacy features. All fingerprint or hand data is stored in the form of data, not images, meaning that this information can never be used to replicate an individual's unique identifiers.
Why our customers love biometric time clocks:

They can reduce payroll cost roughly 1.2%*

They decrease administrative errors and time spent manually calculating employee hours

They eliminate the risks of "buddy punching" and time fraud

They ensure all employee identities are verified

They reduce time and money spent managing swipe cards

They accurately track employee activity
*https://nucleusresearch.com/news/automating-time-and-attendance-with-biometrics-reduces-payroll-error-and-boosts-productivity/
Discover touch screen time clocks.
With just a touch of the screen, you can get a very quick and reliable job change completed, allowing employees to get back to work and being more productive. Changing jobs using our touch screen data collection terminals is fast and easy, so labor costing can be captured in real-time and provide more accurate information to process your payroll. Employees can punch in/out using fingerprint technology. They can also use the touch screen to view schedules, make time-off requests, select what job they are working on and more!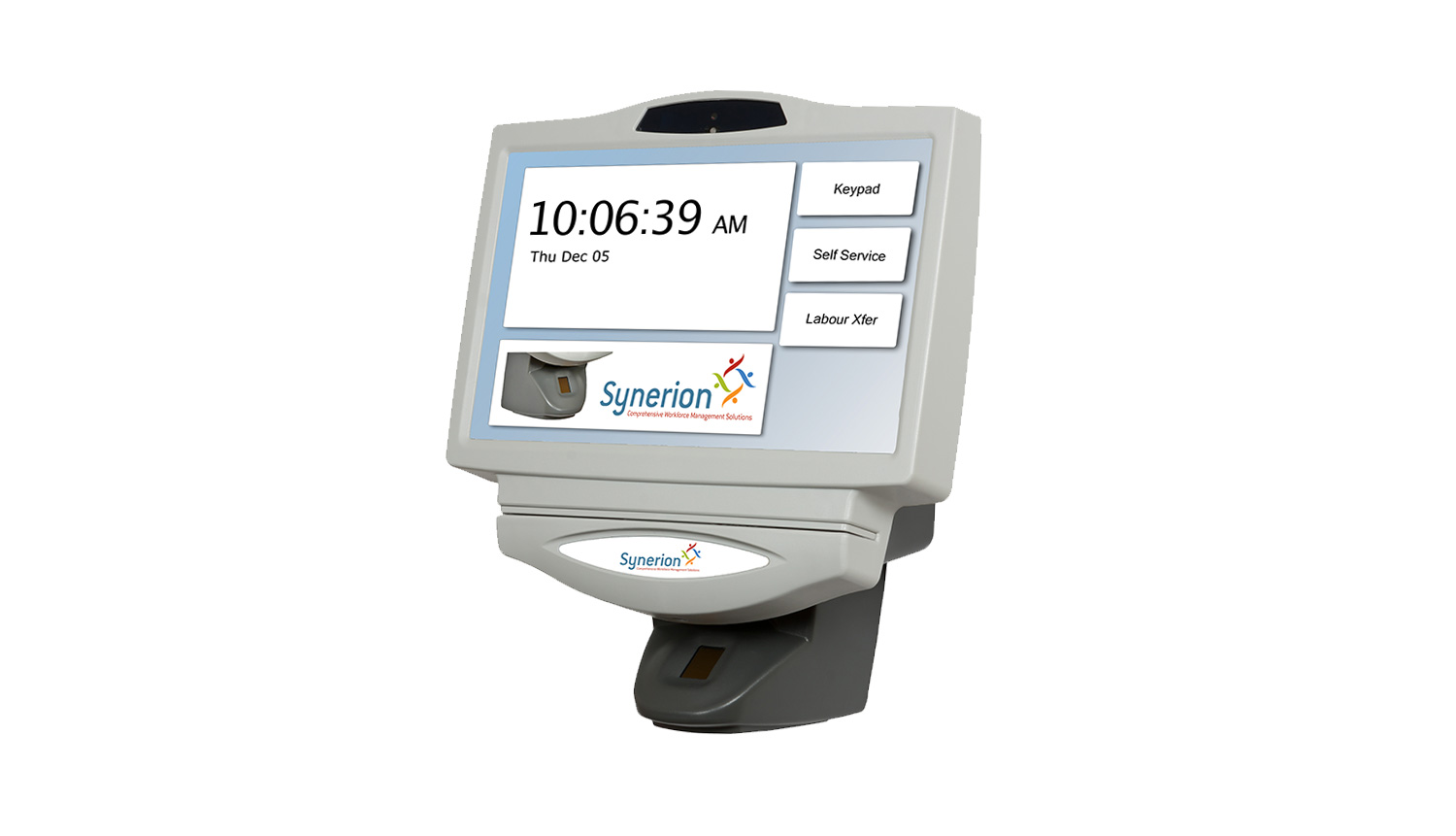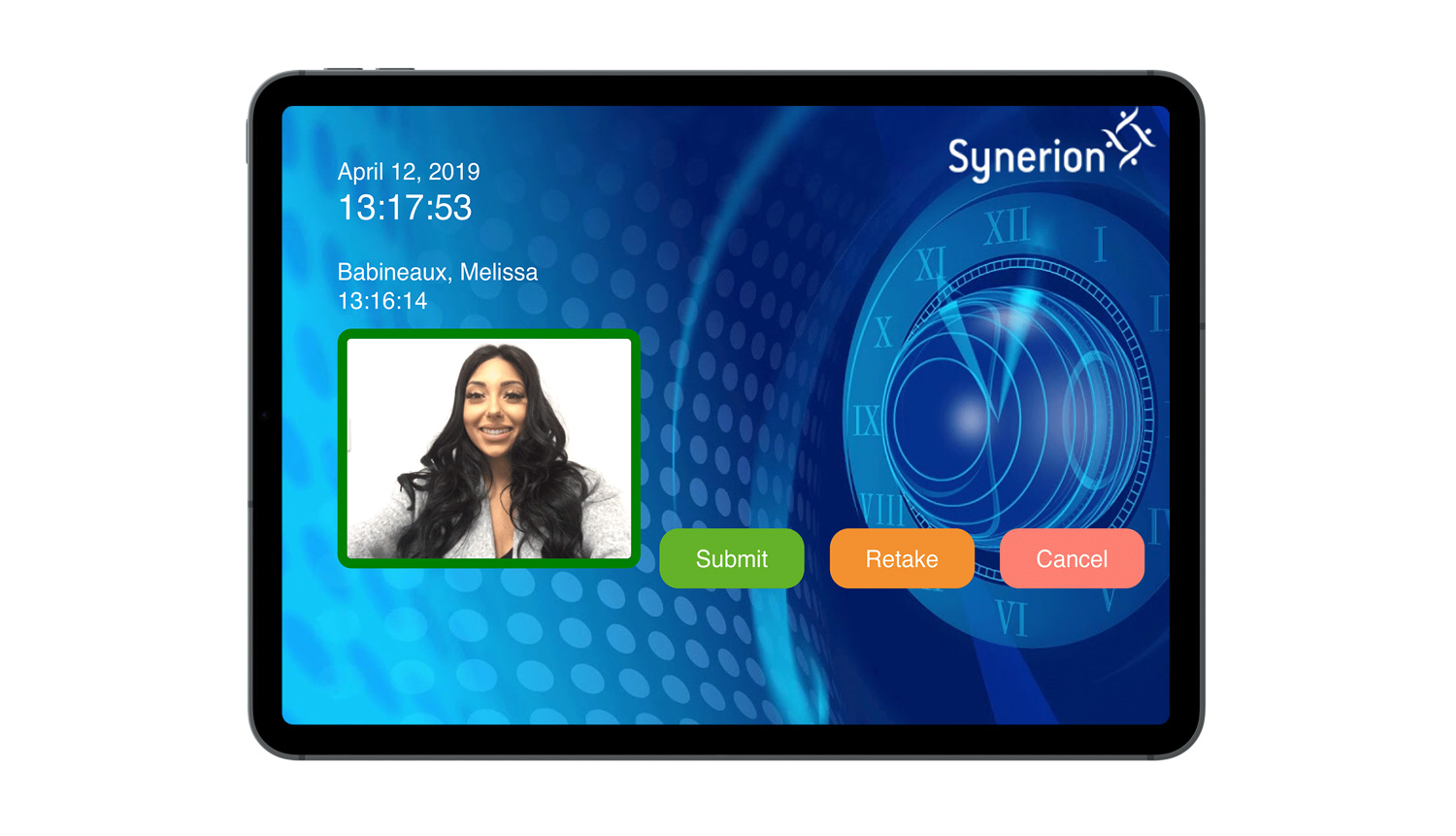 Discover tablet time clocks.
Clocking in/out and changing jobs using our tablet clock software is fast and easy, so labor costing can be captured in real-time and provide more accurate information to process your payroll. This software works on both select iOS and Android tablets and allows you to perform job or department changes with ease. Using technology that's native( and intuitive) to most employees in your workforce will allow them to easily punch in/out using face identification technology. 
Providing Workforce Management for these companies and over 1,600 more!
Continuous updates, clear, powerful reporting functionality and the hardware hasn't had an issue in the 3+ years we've been with Synerion. Very easy and intuitive to use and navigate, both from an admin and user perspective. Very easy and quick to integrate as well. I've recommended it to other businesses and will continue to do so.
Time Clocks that play well with others.
Our software is pre-built to integrate with tons of other applications. If you can't find it on the list, we'd be surprised. But even if it's not on our list, we can talk about custom options.
Featured content
Helping businesses cope in tough economic times

Helping businesses cope in tough economic times