Why Does the Education Industry Choose Synerion?
Works across all areas of your organization
School districts, universities/colleges and other educational institutions have many divisions that can reap the benefits from a workforce management solution such as Teachers, support staff, maintenance workers, bookstore, Library, recreations, bus drivers, student workers and many more. Synerion allows for your school to have one system that manage all the departments and their unique requirements.
No more paper Time Sheets!
We find many educational institutions still using paper time sheets for its workers, this can be cumbersome for your HR & payroll teams with hundreds or even thousands of employees doing this. We have helped many Schools move away from paper time sheets, by doing so these schools have seen a reduction in payroll errors, time theft, and administrative time needed to complete payroll each week. Saving them thousands of dollars each year.
Accurate & Automated Payroll Process
One of the most challenging areas for organizations in the healthcare industry is managing the complex payroll processes of varying employees at different hourly wages and salaries. Synerion can help you track employee time more accurately, and transfer this data to your existing payroll system to reduce administrative time, eliminate errors, and more accurately pay employees for their work.
Canada's Most Trusted Time & Attendance Software Company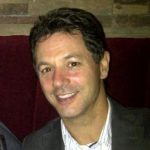 Aside from the great system functionality, the implementation phase was very smooth, and the on-going customer support is awesome.
Iain Morton, Furlani
Some great things Synerion can do for Education
One system that handle all departments unique requirements within your educational institution.
Onboard new employees more smoothly with automated administration processes.
Identify outstanding workers for performance-based compensation. Or track hours to projects to help allocate research Grants and other funding.
Assists in the recruiting process by mapping the skills required for filling vacancies, and identifying candidates who best meet the maximum requirements.