Why Does the Hospitality Industry Choose Synerion?
The Synerion Hospitality Suite is a comprehensive staff scheduling and workforce management solution specifically designed to assist with the complex staffing demands of the hospitality industry. With our software, businesses can increase employee productivity and guest satisfaction without compromising their financial performance.
Hospitality Workforce Management & Scheduling Software
Managing and optimizing labor costs are critical to profitability in the hospitality sector.. The hospitality industry faces unique challenges when it comes to managing their workforce, and must find a solution that assists with scheduling staff, paying employees accurately and finding ways to engage with an increasingly dynamic labour force.
Cloud Based Solution
At Synerion, we understand the seasonality of the hospitality industry. For many businesses, it simply does not make sense to invest in the infrastructure to host and maintain your hospitality workforce management solution on-site. We offer highly secure cloud hosted solutions that require no in-house IT staff and no server . You only pay for the number of employees that are using the system at any time.
Occupancy & Events Based Scheduling
Occupancy rates, special events, seasonality and more can impact just how many staff you need and where you need them most. Synerion's intelligent hospitality scheduling module can tell you how best to staff your hotel, restaurant or event venue depending on the number of bookings you have for that time period. Never understaff or overstaff your business again!
Canada's Most Trusted Workforce Management Software Company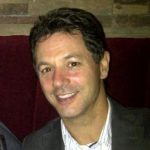 Aside from the great system functionality, the implementation phase was very smooth, and the on-going customer support is awesome.
Iain Morton, Furlani
Some great things Synerion can do for Hospitality
Plan labor resources based on business drivers (occupancy, events, etc.)
Ability to reduce labor costs by offering a list of recommended employees based on seniority, hours worked and vacation balance, in order to provide managers with the "entire picture" to support scheduling decisions.
Reduced risks and prevention of penalties by means of an alert engine that warns of deviations from work hours, number of shifts, rest time between shifts, number of consecutive days worked and more.
Web-based/Mobile self-service tools for employees and managers, with real-time viewing of information, for improved communication in matters of work scheduling and absence requests.
Business intelligence tools that enable managers to better assess the performance of individual workers and departments, and analyze employee attendance trends.
Ability to identify gaps between the budget forecast and the planned schedules before such deviations occur.
Alerts on potentially problematic issues, such as visa renewals and compliance with legal requirements.