Why Does the Healthcare Industry Choose Synerion?
It's simple – unlike other workforce management and scheduling software providers, we offer a scheduling solution designed specifically for the healthcare industry. Our software allows you to balance labour costs and manage employees in order to deliver the best possible care for patients. 
Healthcare Scheduling Solutions
Government regulations make it very clear as to when and where healthcare employees must be staffed. It is essential that your facility has the right employees on the right shift at the right time, with the skills required to successfully attend to those in their care. Our healthcare staffing software makes it simple to identify which employees should be scheduled and immediately alerts you to any gaps in your schedule which need to be filled with the appropriate employee. Synerion understands that your healthcare facility operates with thin margins and therefore must avoid overstaffing at all costs, but provide the right amount of coverage in all areas. With our healthcare scheduling software, you can ensure that you schedule precisely the amount of employees you require who possess the skills you need.
Healthcare Scheduling & Workforce Management Software
As the population ages and life expectancy increases, so does the demand for healthcare workers and the costs related to employing, managing and retaining these skilled professionals. The healthcare industry must manage its workforce as efficiently as possible in order to boost employee productivity and improve patient care, while at the same time controlling labor costs.
To help the healthcare sector navigate these challenges, Synerion offers an industry-leading healthcare scheduling software platform ideal for use in medical centers, long term care homes, retirement homes and assisted living facilities.
Accurate & Automated Payroll Process
One of the most challenging areas for organizations in the healthcare industry is managing the complex payroll processes of varying employees at different hourly wages and salaries. Synerion can help you track employee time more accurately, and transfer this data to your existing payroll system to reduce administrative time, eliminate errors, and more accurately pay employees for their work.
Canada's Most Trusted Workforce Management Software Company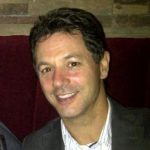 Aside from the great system functionality, the implementation phase was very smooth, and the on-going customer support is awesome.
Iain Morton, Furlani
Some great things Synerion can do for Healthcare
Simplify collection of employee availability data, including requests for absence and staffing requirements.
Onboard new employees more smoothly with automated administration processes.
Identify outstanding workers for performance-based compensation.
Assists in the recruiting process by mapping the skills required for filling vacancies, and identifying candidates who best meet the maximum requirements.