Why Do Government Organizations  Choose Synerion?
Proactive Management of Workforce
As its workforce ages and more veteran employees approach retirement, the government and public sector fears the loss of experience and knowledge accumulated over the years.
Moreover, it must compete with the private sector in attracting new talent. The problem of recruitment, therefore, has become acute and necessitates a transition to proactive management of the workforce. To attract and retain high-quality workers, government and public organizations must demonstrate more flexibility in their work patterns, mobility, promotions and more.
Synerion solutions provide graphic displays of organizational structures and actual staffing, as well as recruitment tools that help managers assess and monitor human resource gaps. This enables them to respond as needed, either by new recruitments or through internal employee mobility and promotion.
rates of pay can set any manual payroll process up for errors. Automating the payroll process is key to eliminating these errors and ensuring that your organization's payroll is done correctly, every time. Synerion's workforce management software integrates seamlessly into your existing payroll system to ensure maximum accuracy.There is simply no complex scenario that Synerion cannot overcome with the help of our automation software.
Reduced Exposure to Compliance Risks
Characteristics of the government and public sector are the large number of agreements, extensive regulations, and vast dealings with numerous committees, all of which encumber effective workforce management.
Synerion WFM solutions enable the processing of a vast amount of attendance/ absence and overtime data according to labour laws, as well as individual and collective agreements, and its transfer to payroll and other systems within the organization. Automatic processing avoids data entry, prevents calculation errors and saves valuable time.
Managing Absenteeism
Endemic tardiness and absenteeism negatively affect the level of service in the government and public sector. Synerion's self-service system enables employees and managers alike, depending on authorization levels, to transfer and handle requests for absence and tardiness.Absences are approved based on the balance of vacation days and tasks that the employee must perform. An alert mechanism for unplanned absences and tardiness helps managers respond immediately with corrective action, thus avoiding disruption of current activities.
Canada's Most Trusted Workforce Management Software Company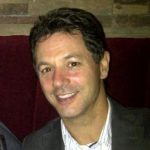 Aside from the great system functionality, the implementation phase was very smooth, and the on-going customer support is awesome.
Iain Morton, Furlani
Some of the great things Synerion can do for Government
Flexible system that is configured to all the unique union agreements that government organizations can have.
Up to date security to keep up the changing security requirements placed on Government software.
Reduced exposure to regulatory risks through proper management of individual and collective employee agreements and compliance with labour laws.
Works across multiple departments and provides security to make sure only the correct managers have access to the right users data.
Report generator and business intelligence system for more accurate trend analysis, planning of labour requirements and costs, as well as flagging of issues that require attention.